Saturday - bloomin cold, after a Full breakfast at Jack's House cooked by his lovely wife.
We had to break the ice, or should I say Jack did most of it before we arrived.
Giles.
Nick.
Jack hisself.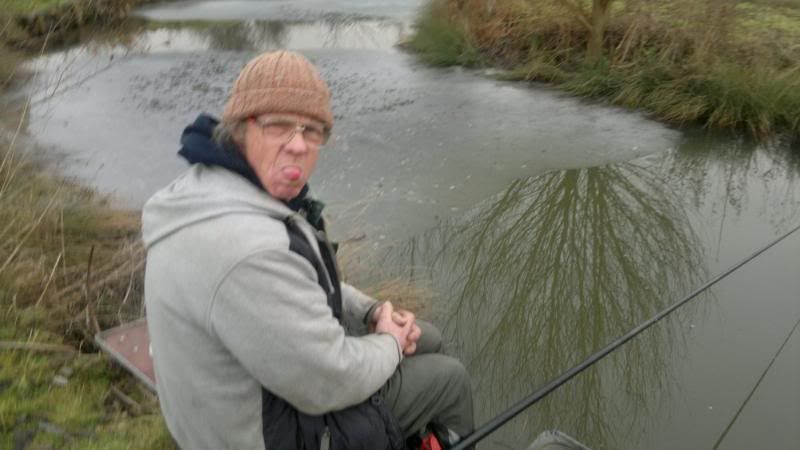 Jack's mate.
Mick.
Stan.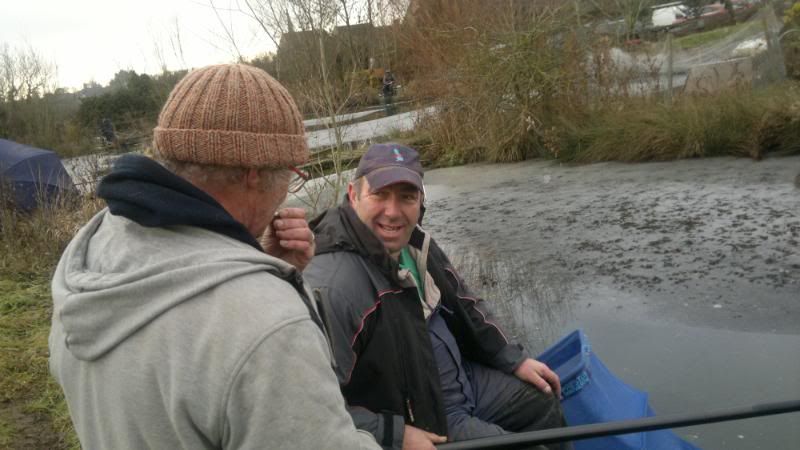 Brian.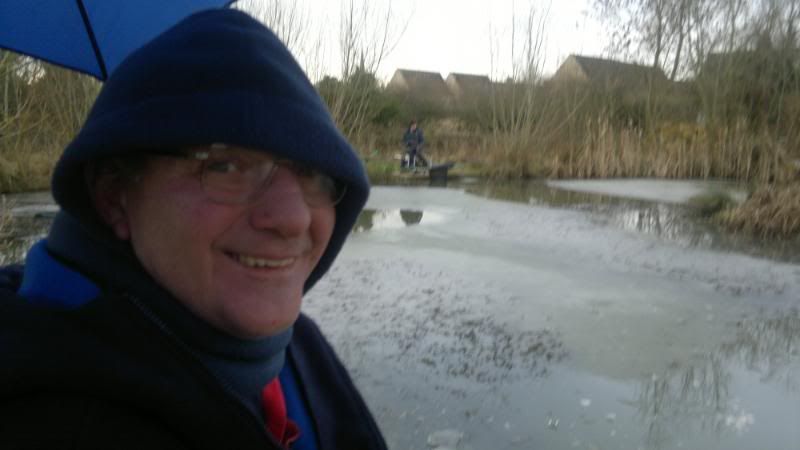 Doughie.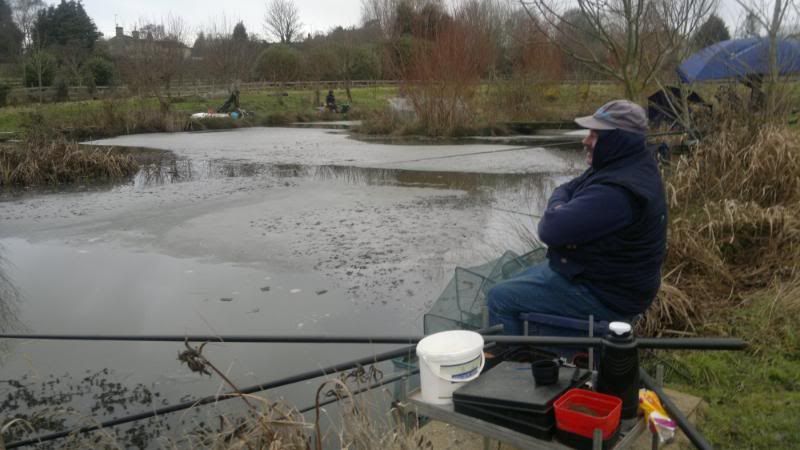 Brian.
Nick and showing off his two fish (Tiny)
Giles and his catch.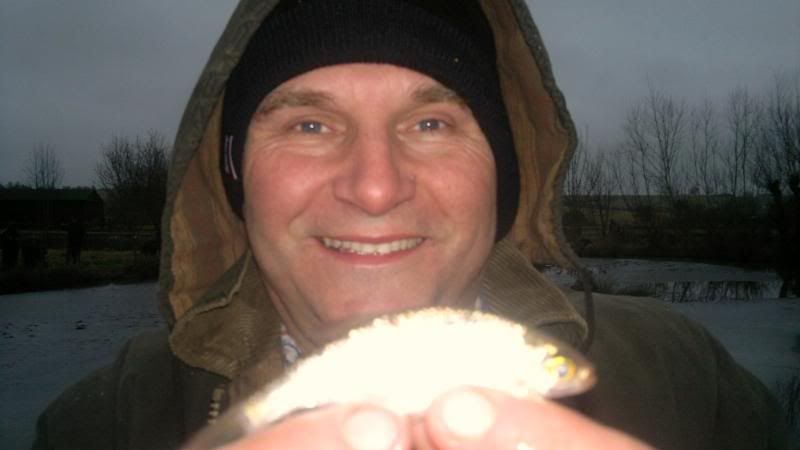 Biggest weight was Brian Ballard with 2lb odd - the rest ounces.
What a fantastic day freezing cold and a 6 hour match.
YES WE ARE ALL MAD!!!!!!!.